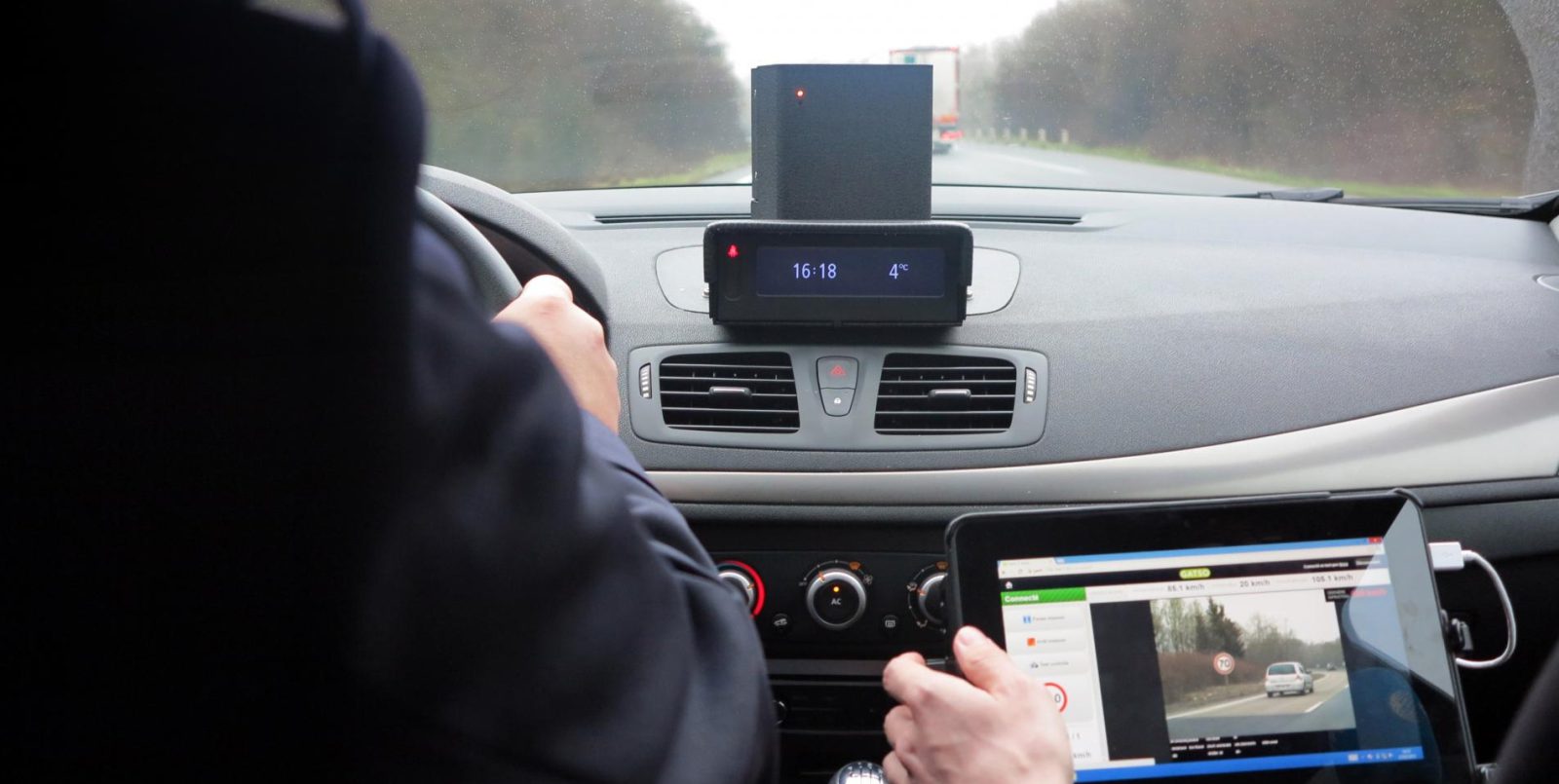 Moving In-Vehicle Speed Enforcement
When drivers know the fixed locations of speed cameras, they adapt their behavior. Sensys Gatso's in-vehicle speed enforcement system offers a solution for invisible moving enforcement. Our system has quickly gained acceptance and acclaim from the authorities in a wide range of countries. With our system you can deploy regular or unmarked patrol cars to measure speeds of vehicles while driving or when parked alongside the road. Depending on the chosen strategy, the operator can choose to enforce traffic in approaching, receding or both directions.
Key features:
Moving & stationary operation

Approaching & receding traffic

User friendly, no training needed

Live view image of the violation event

Outstanding picture quality

Covert operation possible by system invisible from the outside
User Story and video
Learn more about the road safety objectives of the French Ministry of the Interior in the below User Story. More than 550 unmarked police cars were equipped with Sensys Gatso's In-Vehicle Speed Enforcement System. The unique operational versatility of the system is shown in the video below.
Combine the In-Vehicle system with our other solutions and services

Since the invention of the speed camera, we have continued to develop more innovative hardware and software. The next logical step in the evolution of traffic enforcement is to provide a modular setup to combine all our solutions. We can integrate all our solutions seamlessly to the extent you prefer. From hardware systems to the violation collection software Flux and from the data analytics software Puls to the complete automation of the back-office with our Xilium software. But it is also possible to help you with maintenance, project management and financing.
We can even deliver you TRaffic enforcement as a Service (TRaaS). This unique solution is flexible, easily scalable, software oriented and future proof. With TRaaS we will manage the entire process; from procurement and installation of the assets, to registering the violations and issuing the fine notifications. During this, you maintain full control and exclusive access and oversight into the functioning of the total system.
Are you as committed as us to change traffic behavior?
Please contact us and find out how we can help.