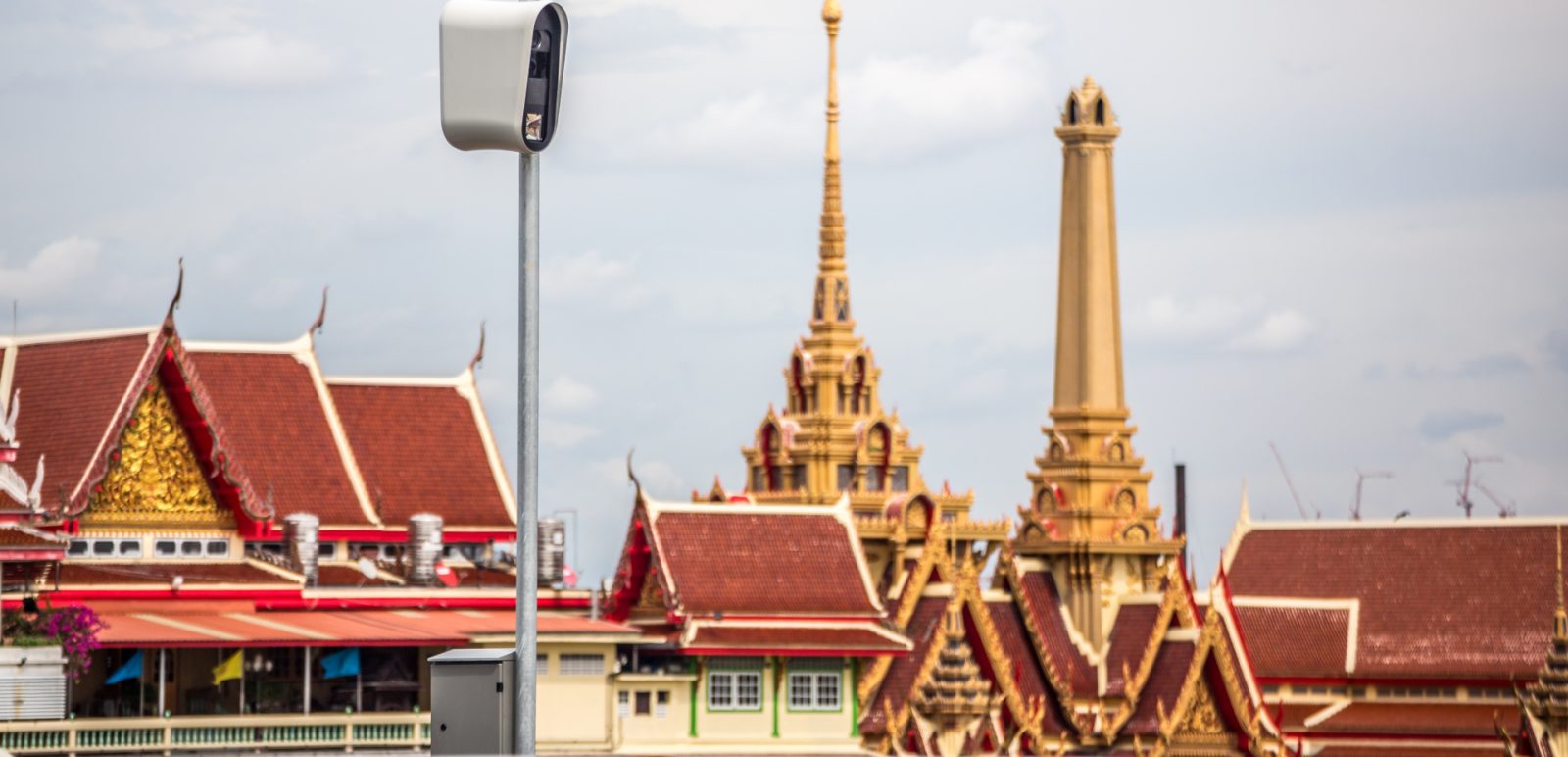 Fixed Spot Speed Enforcement
Despite many innovations, the original fixed camera concept of on-the-spot speed enforcement is still an important road safety tool today. This applies in particular in situations where lower spot speeds are essential for safety, for instance in school zones or before sharp curves. Here fixed spot speed camera solutions are very effective in delivering road safety to local areas or on the spot.
Our fixed spot speed cameras are often integrated with red light cameras at intersections to discourage drivers from speeding through a green or yellow light. The spot speed cameras can be mounted high due to their versatile and sensitive radar detection and high-resolution cameras. Moreover, this also reduces the risk of occlusion, soiling and vandalism.
Key features:
Tailored solution with flexible options

High quality and reliable evidence under all conditions
Unique 4D multi-tracking radar with lane and class indication
Effective spot speed enforcement up to 8 lanes
Speed verification by applying two independent methods
Outstanding picture quality
Non-intrusive technology – no detection devices under the road surface
Fixed spot speed enforcement video:
Combine spot speed enforcement with our other solutions and services

Since the invention of the speed camera, we have continued to develop more innovative hardware and software. The next logical step in the evolution of traffic enforcement is to provide a modular setup to combine all our solutions. We can integrate all our solutions seamlessly to the extent you prefer. From hardware systems to the violation collection software Flux and from the data analytics software Puls to the complete automation of the back-office with our Xilium software. But it is also possible to help you with maintenance, project management and financing.
We can even deliver you TRaffic enforcement as a Service (TRaaS). This unique solution is flexible, easily scalable, software oriented and future proof. With TRaaS we will manage the entire process; from procurement and installation of the assets, to registering the violations and issuing the fine notifications. During this, you maintain full control and exclusive access and oversight into the functioning of the total system.
Are you as committed as us to change traffic behavior?
Please contact us and find out how we can help.