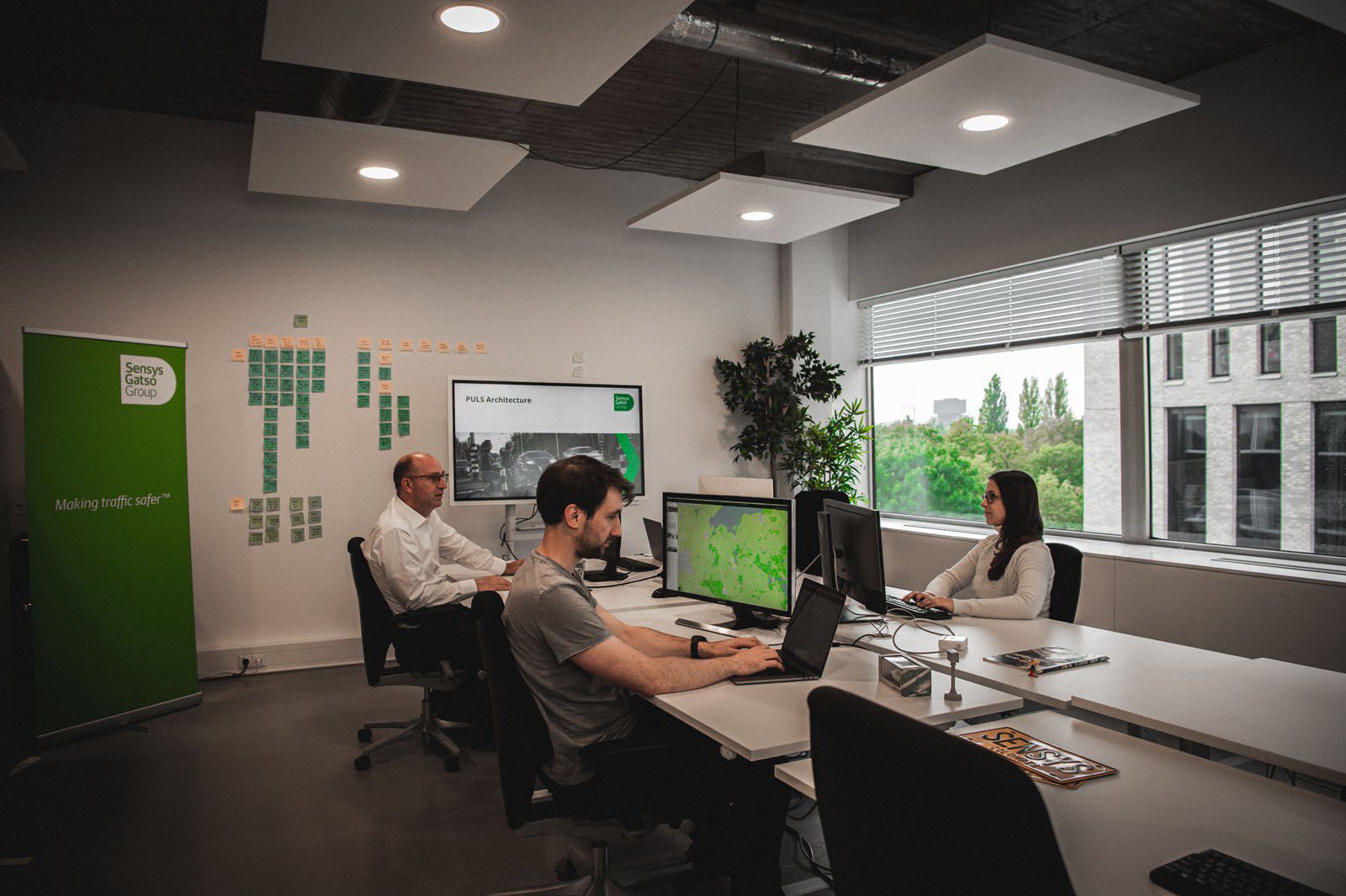 Puls Data Analytics Software
The collection of data and its analysis is a crucial part of traffic enforcement. That is where our intelligent, compatible and incorruptible data analytics platform Puls comes in. This platform takes the data from Flux as input and applies a wide range of algorithms to detect events of interest in real-time. It blends static sources such as a local license plate blacklist with dynamic data sources through an open and extensible API. From violations to detecting stolen vehicles Puls is on it 24/7. Puls safeguards the confidentiality, integrity and availability of all evidence data. It encrypts information prior to transfer or storage using proven cryptography. Puls ensures road traffic complies with the policies and regulations as defined by governments. Through Puls, implemented policies are actually complied with.
Key features

Multi-source data analytics platform

Compatible, yet incorruptible

Ensures traffic regulation compliance for safer, healthier cities

Provides governments with high integrity control over traffic

Open and extensible API
Combine this solution with our other solutions and services

Since the invention of the speed camera, we have continued to develop more innovative hardware and software. The next logical step in the evolution of traffic enforcement is to provide a modular setup to combine all our solutions. We can integrate all our solutions seamlessly to the extent you prefer. From hardware systems to the violation collection software Flux and from the data analytics software Puls to the complete automation of the back-office with our Xilium software. But it is also possible to help you with maintenance, project management and financing.
We can even deliver you TRaffic enforcement as a Service (TRaaS). This unique solution is flexible, easily scalable, software oriented and future proof. With TRaaS we will manage the entire process; from procurement and installation of the assets, to registering the violations and issuing the fine notifications. During this, you maintain full control and exclusive access and oversight into the functioning of the total system.
Are you as committed as us to change traffic behavior?
Please contact us and find out how we can help.