Urban emission compliance effectively enforced
Like many cities, Amsterdam is working hard to meet EU air quality standards.
In 2009, the Amsterdam City Council was an early adopter by establishing a Low Emission Zone (LEZ) to keep polluting trucks out of the busy city centre. But, enforcing this zone proved to be a challenge - with more than 100 entry points and up to 1 million vehicles travelling into the zone each day. Another consideration was budget. Amsterdam City Council was clear: they were looking for the most cost-effective solution.
How do you accurately, effectively and efficiently check every vehicle, regardless of where it enters the zone, without traffic disruption, with minimal impact on the surrounding environment and without a costly army of enforcement officers? With Sensys Gatso's Low Emission Zone system. Lower emissions and cleaner air in your city? Contact us for an effective and efficient proven solution.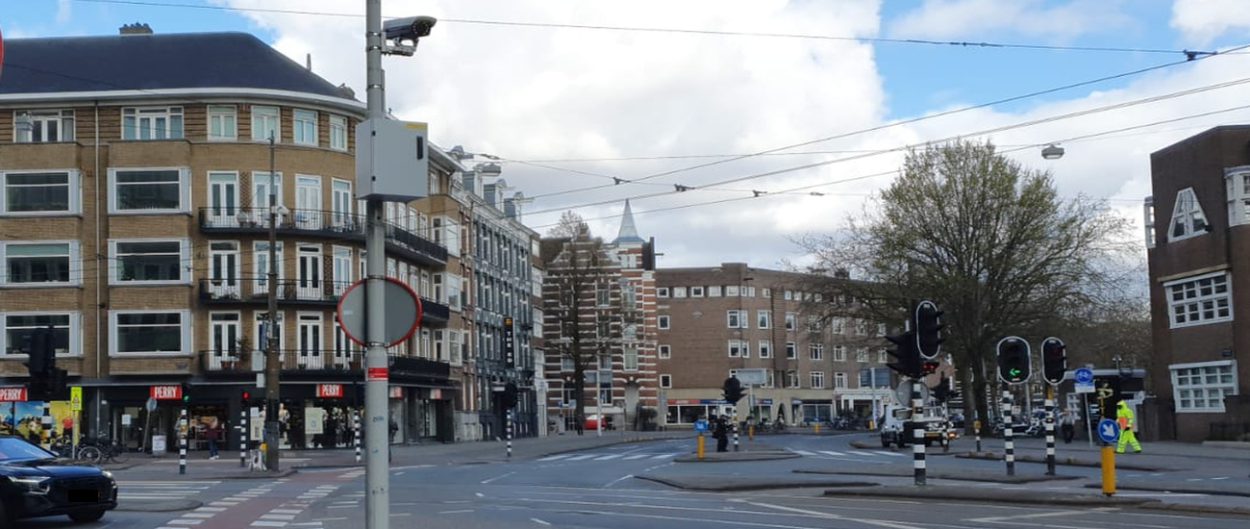 Facts
Country: Netherlands
Principal: City of Amsterdam
Program start: 2009, re-tendered and renewed in 2018
Product: Sensys Gatso and third party cameras, Sensys Gatso Puls software
Installed systems: >100
Success rate: Over 30% reduction in NOx particles
Customer satisfaction: Contract scope expanded, LEZ area enlarged, re-tendered and again won by Sensys Gatso
"This is the biggest Low Emission Zone in the Netherlands. To enforce the zone would require large numbers of officers working around the clock. Sensys Gatso's system makes top quality enforcement possible at an acceptable price."
– Katja Landman, Administrator - Amsterdam Low Emission Zone
Creating the right atmosphere: Tough on polluters, easy on the eye
After a tender in 2009, the city of Amsterdam procured a tailor-made solution from Sensys Gatso to limit heavy trucks and polluting cars from entering the city centre in order to reduce emissions and pollutants. There were several issues to be considered. Given the volume of vehicles entering the zone, even a small margin of error would lead to an unacceptable number of fines being wrongly issued. The margin of error had to be as close to zero as possible. Another priority was to have a non-intrusive system that would blend in easily with the surrounding environment and could be fitted without digging up road surfaces to avoid traffic disruption.
The solution provided by Sensys Gatso initiated a rapid and significant drop in particulate levels. It caused Amsterdam to comply with EU air quality standards. This was due to the highly effective and fully automated LEZ enforcement system. Within less than two years of the operational start 99% of all vehicles entering the zone were checked, 89% were fully compliant, 9% obtained a special permit and only 2% received a fine.

Key features
ANPR software delivers a minimum 95% read rate
Combined with an error rate lower than 0.02%
Integration with existing customer back office systems
Efficient remote camera management with Puls software benefits uptime
Flexible to reprogram new business rules to follow tightened policies
Additional enforcement of illegal use of cycle tracks by mopeds
Fully maintained and serviced for 7 years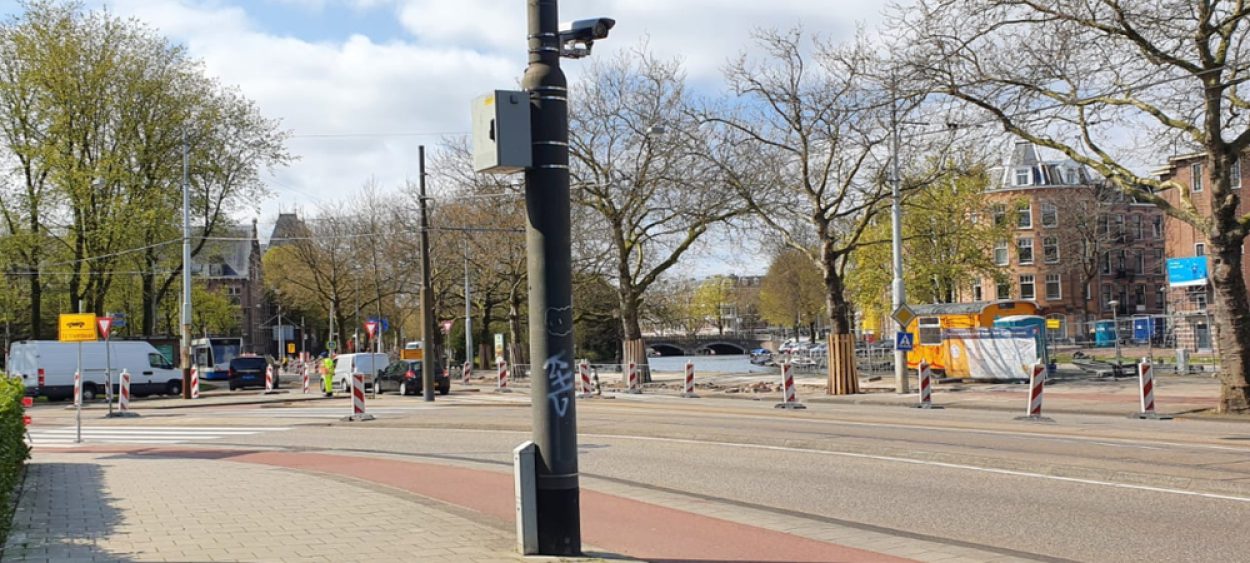 A full service and totally integrated solution
The tailored Sensys Gatso solution includes maintenance, service and management for 7 years. Using the Puls software, Sensys Gatso is able to manage and support the network of cameras. And through the Xilium software the Amsterdam City government is real-time updated on their status. The cameras produce digitally signed records, which are fully integrated with the council's own back office system. This makes the process of screening and issuing violations more efficient and ensures that the chain of evidence remains intact.
"Sensys Gatso won the contract because they could deliver exactly the technical solution we were looking for. They were the most cost effective and with a 0.02% margin of error and a 95% read rate they exceeded our demands."
– Herman Algra, Project Manager - Amsterdam Low Emission Zone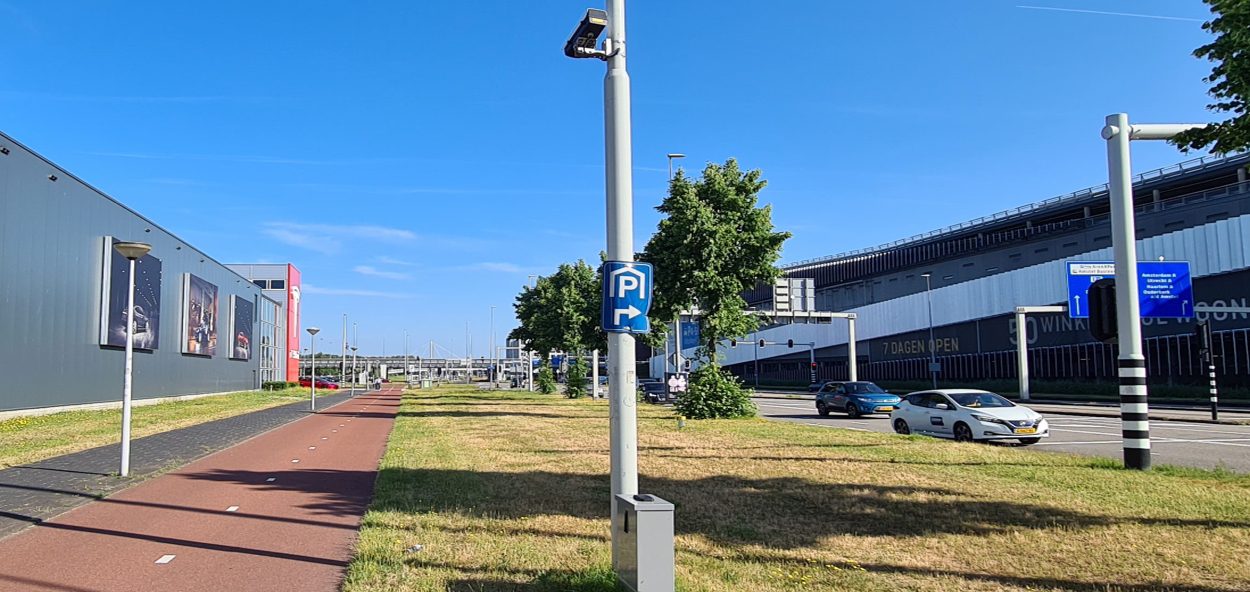 High customer satisfaction: Amsterdam picks Sensys Gatso as its LEZ hardware and software provider for the second time
Amsterdam again selected Sensys Gatso with a tender in 2018. Since the initial implementation of the Amsterdam LEZ in 2009 the hardware and software were renewed. Emission standards were further tightened and also include passenger cars, vans and mopeds. For passenger cars and vans the 'green' LEZ status applies which admits vehicles with Euro 4 emission standards and higher. From 2022 the Amsterdam LEZ is set to 'purple' for diesel buses and trucks which only allows Euro 6 engine class vehicles. Since 2018 only mopeds of 2011 or newer are allowed in the LEZ.
"We´re excited to contribute to a sustainable and clean environment in Amsterdam. In tandem with our cameras, Puls will improve the efficiency of surveys and enforcement to help the city meet the air quality guideline levels set by the WHO for 2030"
– Martin Aikema, Business Development Manager, Sensys Gatso
Read the inspirational stories of our clients
Are you as committed as us to change traffic behavior?
Please contact us and find out how we can help.