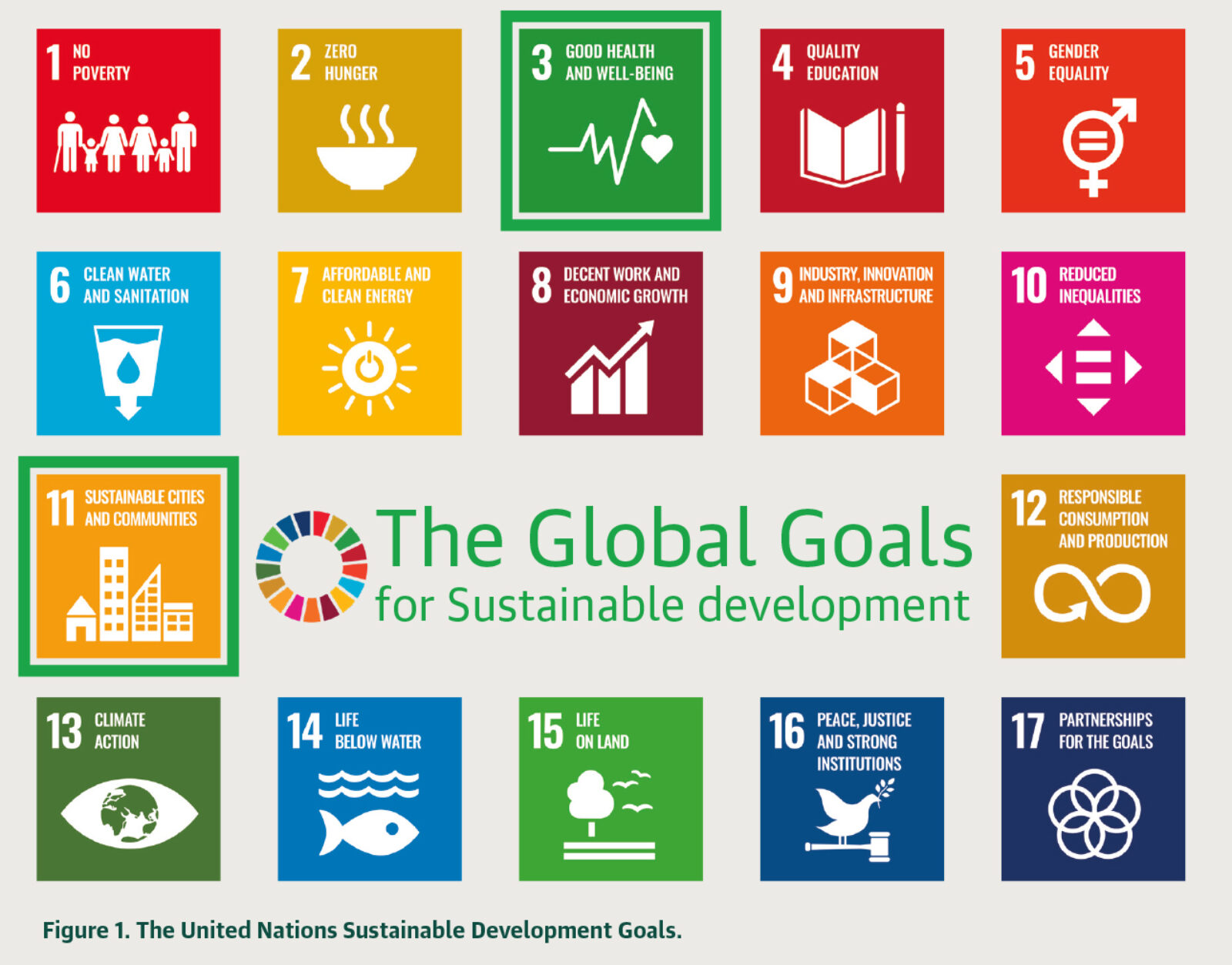 Sustainable development goals
06-07-2023
The United Nations' Sustainable Development Goals are the blueprint to achieve a better and more sustainable future for all. They address the global challenges we face, including poverty, inequality, climate change, environmental degradation, peace and justice. Sensys Gatso's everyday activities and objectives directly contribute to 2 of those goals.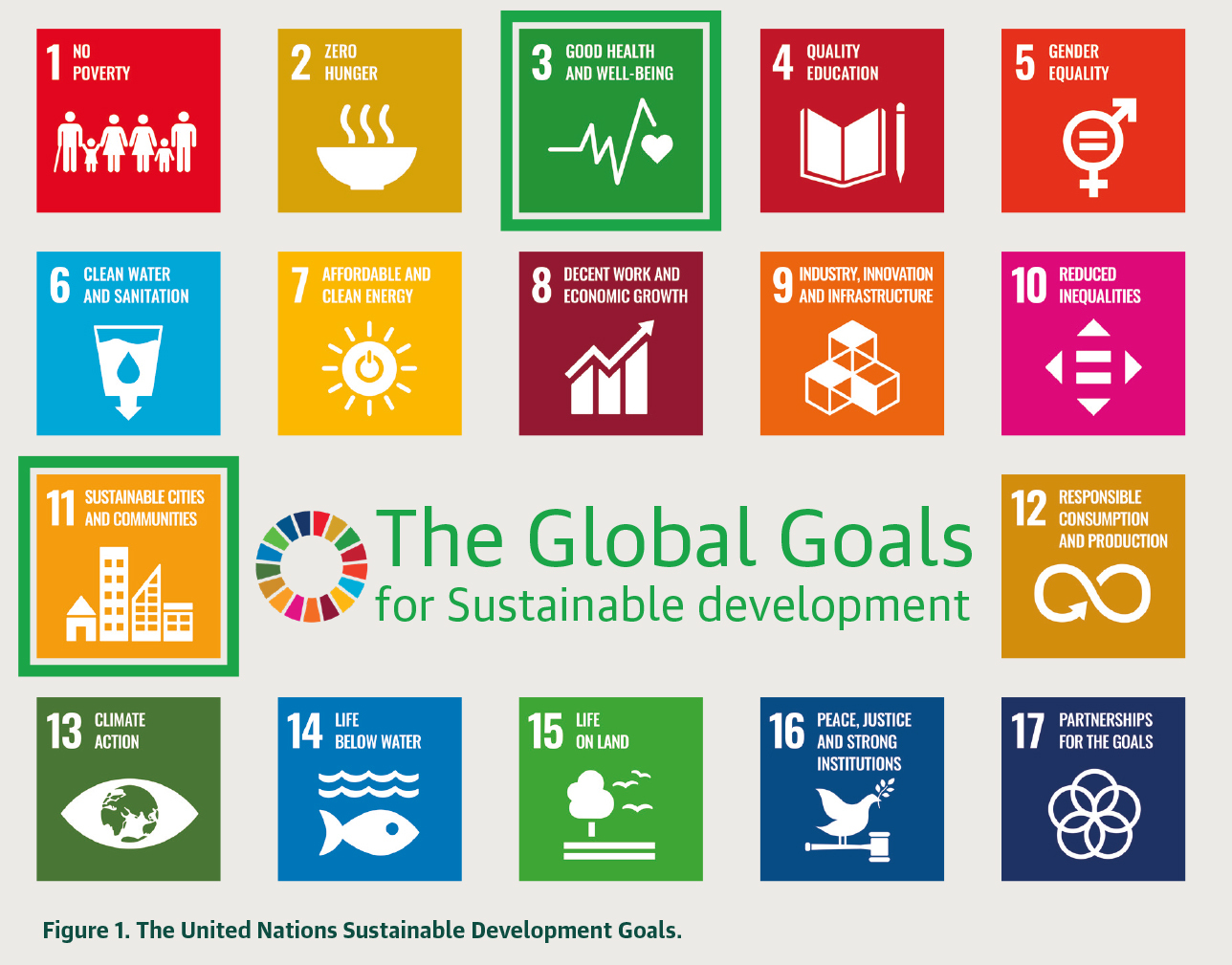 These 2 goals are: number 3 - Good health and well being, and number 11 - Sustainable cities and communities.
Development Goal Number 3 is ensuring healthy lives and promoting well-being at all ages because this is considered to be essential to sustainable development. Goal Number 3.6 specifically addresses the issue of fatalities and injuries as a result of traffic crashes. It states that by 2030 the number of fatalities and injuries should be decreased by 50%.
Development Goal Number 11 is about making cities, communities and human settlements more inclusive, safe, resilient and sustainable. Today, more than half the world's population live in cities. By 2050, an estimated 7 out of 10 people will likely live in urban areas. Cities are drivers of economic growth and contribute more than 80 per cent of global GDP.

However, the urban areas also account for more than 70 per cent of global greenhouse gas emissions. If well-planned and managed, urban development can be sustainable and can generate inclusive prosperity.
The contributions Sensys Gatso makes to the UN's aforementioned goals are described in the following Sensys Gatso programmes.
Speed kills
Speeding is one of the leading causes of traffic crashes and fatalities worldwide. According to the World Health Organization (WHO), approximately 1.35 million people die every year in road traffic crashes, and speed is a contributing factor in one-third of these fatalities. This statistic highlights the severity of the problem and the need to address it.
The relationship between speed and traffic crashes is straightforward. The faster a vehicle is traveling, the longer it takes to stop and the more difficult it becomes for the driver to control the vehicle. This increases the likelihood of a collision, particularly in situations where the driver has to react quickly to unexpected events or obstacles on the road. Speeding also increases the severity of crashes, making injuries more severe and fatalities more likely.
There are significant variations in traffic fatalities per 100,000 inhabitants among countries, with some countries having significantly lower rates than others. For example, in 2018, Sweden had the lowest traffic fatalities per 100,000 inhabitants at 2.4, while the United States had a rate of 12.4, which was higher than the rates of most other high-income countries. The rate of traffic fatalities per 100,000 inhabitants in low-income countries was particularly high, with some countries reporting rates over 25 times higher than high-income countries. This disparity is often due to factors such as inadequate road infrastructure, lack of enforcement of traffic laws, and limited access to emergency medical care.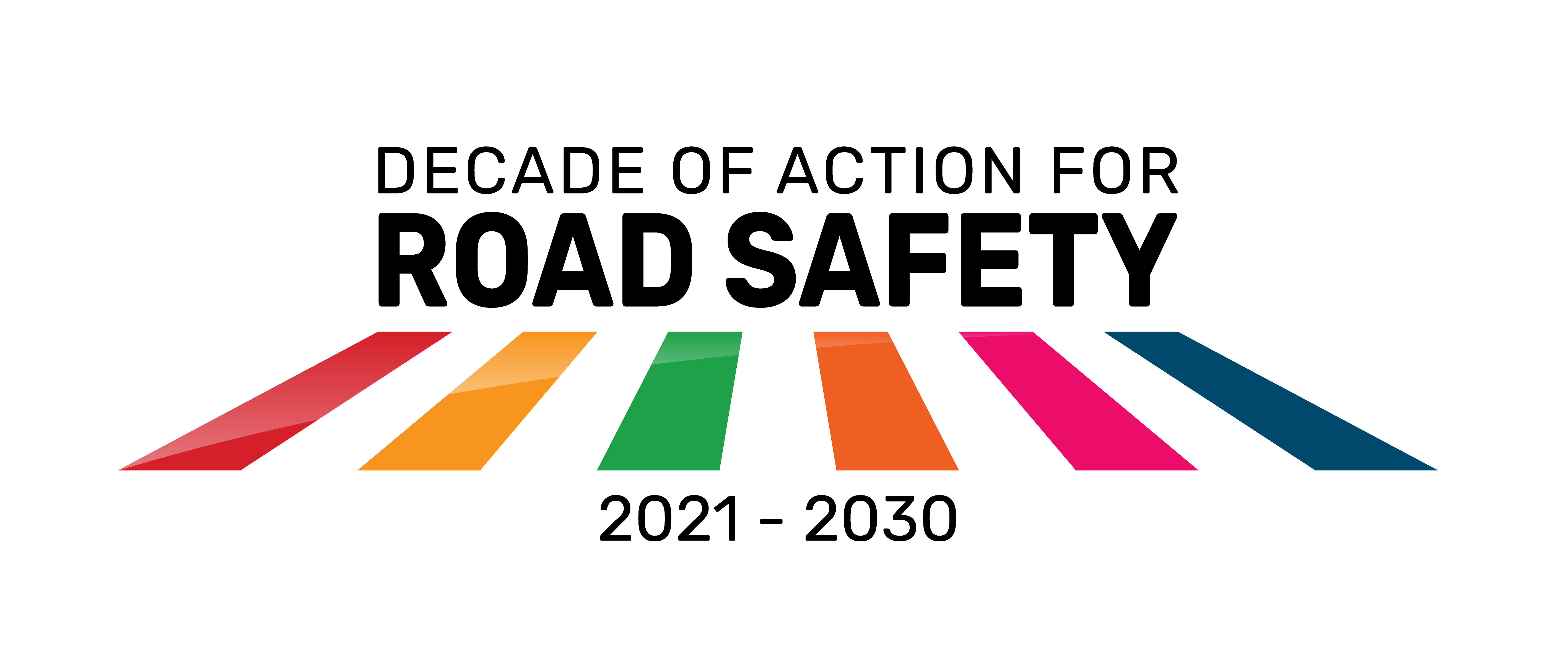 Sweden
The Swedish Government has developed and successfully implemented its Vision Zero traffic safety concept since the late 90s. The program entails several aspects of Traffic Safety in order to get to zero fatalities as a result of traffic crashes. One of the key elements of Vision Zero is Speed Enforcement. From the inception of the program, Sensys Gatso has been the primary supplier of speed enforcement equipment to the Swedish traffic authorities. As a result, Sweden has the lowest traffic fatality rate per 100,000 people, making it the world leader in traffic safety.
Impact analysis:
Sensys Gatso's speed enforcement system in Sweden is using traffic safety cameras to automatically monitor compliance with speed limits on roads. The overall goal of using traffic safety cameras is to lower the average speed on the roads and thereby reduce the number of crashes and fatalities or injuries. The system is administered by the Swedish Transport Administration and the Swedish Police Authority.
In order to achieve this goal, installation sites for cameras are chosen in areas where the average speed is high and where there is a significant danger of crashes.
As one of the highlights of the program, the percentage of vehicles that were speeding on roads included in the program with a speed limit of 70 km/h dropped from 3.3% in 2020 to 2.8% 2021 which is a decrease of 15%.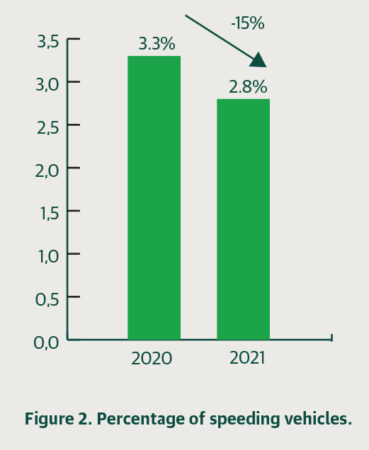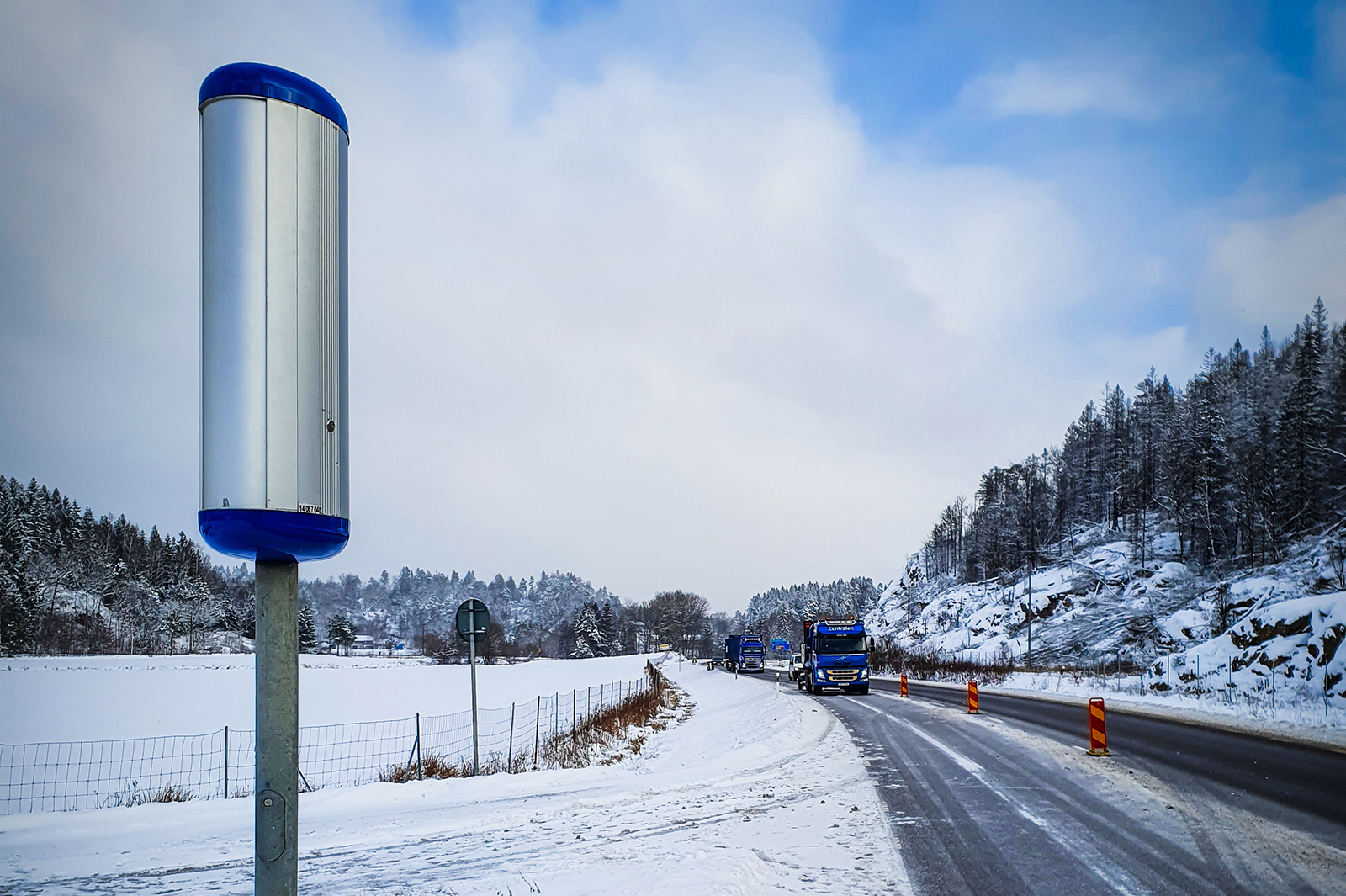 North-America
Out of the 50 States in the US, 24 permit automated traffic enforcement for Red-Light and/or Speed. In 2022, Sensys Gatso had approximately 40 speed and red light enforcement programmes operating in 12 states. Those programmes are offered as a full Traffic Enforcement as a Service (TRaaS) solution to the customers.
City of Pawtucket
The Automated School Zone Speed Enforcement System Act was passed in Rhode Island in 2016, permitting municipalities to install speed enforcement systems within a quarter-mile of any type of school in the state. The City of Pawtucket launched a programme in 2019 to increase kids' general safety in school zones.
Red light cameras are installed at intersections where traffic volumes and crash statistics justify their use. Sensys Gatso serves as the entire managed services provider for the City of Pawtucket, providing all components of the automated traffic enforcement solution, including picture capture, customer services, adjudication services, and money collection.

Des Moines
The Iowa state capitol Des Moines has been making efforts to increase traffic safety. It has engaged with Sensys Gatso as its partner since 2011 and has grown to cover red light camera systems with "speed-on-green" functionality, highway speed enforcement systems and in-vehicle mobile speed enforcement units throughout the City. Sensys Gatso provides the city with a full end-to-end and turn-key traffic enforcement solution.

Impact analysis:
Researchers from the Insurance Institute for Highway Safety (IIHS) found that a 5 mph increase in the maximum speed limit was associated with an 8% increase in the fatality rate on interstates and freeways, and a 3% increase in fatalities on other roads.
Vehicle speed at the time of impact is directly correlated to whether a person will live or die. A person hit by a car traveling at 35 miles per hour is five times more likely to die than a person hit by a car traveling at 20 miles per hour. For senior pedestrians and pedestrians hit by trucks and other heavy vehicles, the risk of mortality is higher at all speeds.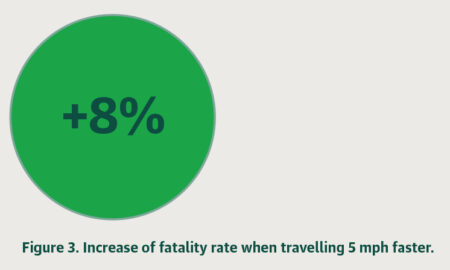 Ghana
The government of Ghana has awarded the contract to NTMEL to Design, Build, Finance, Operate and Maintain the national road safety program. Sensys Gatso holds a 40% stake in NTMEL. A programme to enforce traffic laws on the roads must have the support of the general public in order to be effective and long-lasting. Sensys Gatso's unique experience in Vision Zero, the successful road safety policy first originated in Sweden in 1997, will assist the Government of Ghana in the execution of a public awareness campaign to ensure this.
Impact analysis:
Along with the strong economic growth over the last 2 decades, road casualties in Ghana have surged too. Last year 2,924 people lost their lives in traffic, an increase of nearly 13% compared to 2020. Another 15,680 people were injured in the same period. And this year is no exception. Road traffic crashes continue causing havoc to many people's lives on a daily basis. Apart from the personal tragedies, the associated costs to society are estimated at 1.6% of Ghana's GDP annually. With Ghana's GDP in 2021 to be at 77.59 Billion USD this equates to 1.24 Billion USD.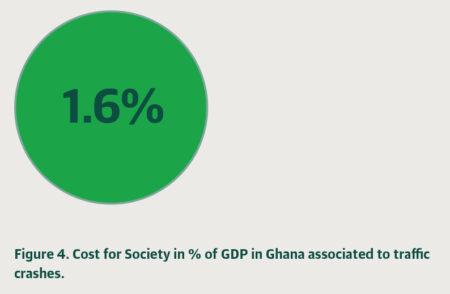 Netherlands
The City of Amsterdam strives to build a sustainable city and give its residents access to a clean, healthy environment. One of the major contributors to air pollution in the city of Amsterdam is the daily traffic entering and leaving the city. As a result, the city has established a policy that by 2030 only zero emission vehicles are allowed to enter the City of Amsterdam. Sensys Gatso has been a long standing partner of the City of Amsterdam to enforce this policy.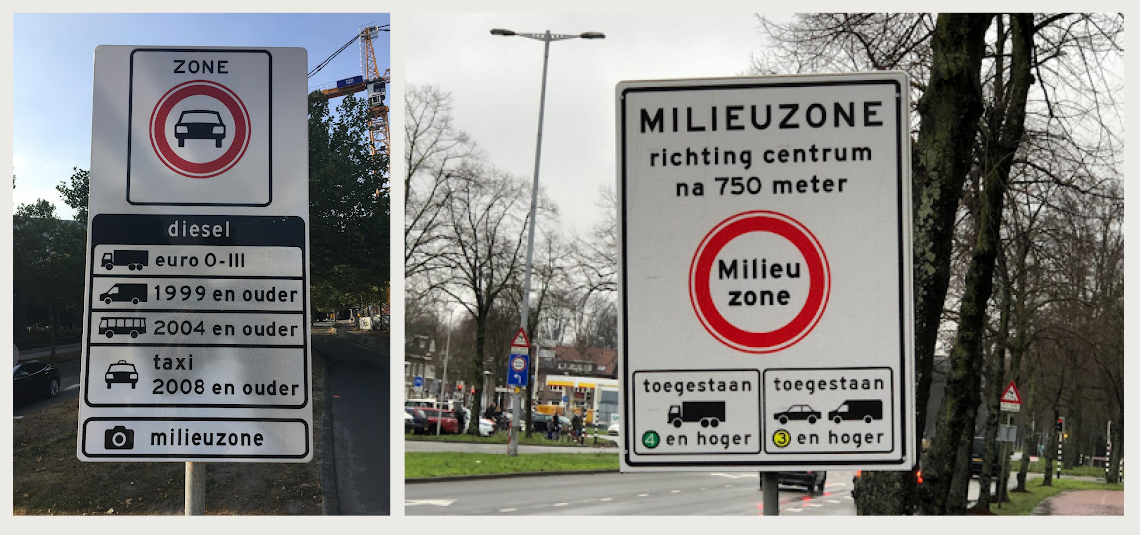 Impact analysis:
At the start of the program there were multiple locations in Amsterdam where the NOx emissions were higher than the maximum of the EU directive (>30 μg/m3). The City of Amsterdam is constantly monitoring the air quality and is publishing the results in real time at https://maps.amsterdam.nl/no2/. As a result of this policy and its execution, the emission levels have decreased by 30% and are now within the European directives' tolerance limitations.